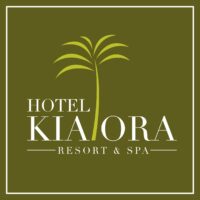 Rangiroa and its stunning lagoon
Located 350 km north-east of Society Islands and 1 hour by plane from Tahiti and Bora Bora, Rangiroa Atoll is the largest atoll in French Polynesia and the 2nd largest atoll in the world. Its lagoon, which covers an area of 1,640 km², is home to a diverse marine life that makes Rangiroa one of the best diving destinations in the world. If you need a change of scenery, you can't go wrong with islands featuring exuberant coral reefs, blue and green lagoons, and white-sand beaches surrounding the wild motus, i.e. reef islets formed by broken coral and sand.
Beyond these enchanting landscapes, Rangiroa reveals another side of French Polynesia. On this island at the end of the world, the locals are welcoming and adventure knows no bounds. The best way to explore is by bike or motor scooter and discover the island's picturesque villages, the only vineyard in French Polynesia, a pearl farm, and Tiputa Pass, where dolphins like to put on a show. An AUTHENTIC and idyllic island with an unparalleled atmosphere.
A sophisticated destination with an undeniably Polynesian character
Founded in 1972 on Rangiroa atoll in the Tuamotu archipelago, Hotel Kia Ora Resort & Spa is the archipelago's crowning attraction. The resort has 60 luxury bungalows nestled in a huge coconut plantation, on the beach and above the breathtaking lagoon. The lagoon is huge – so huge that locals insist that the whole of Tahiti would fit into it. It is an idyllic lagoon that covers 1,640 m² and is surrounded by wild islets and spectacular beaches
10
hectares of coconut grove
50
of the hotel's bungalows have a jacuzzi or a swimming pool
Accommodation
19 Beach Bungalows with a jacuzzi (Int. 40 sqm / Ext. 61 sqm)

3 Beach Duplex Bungalows with a jacuzzi (Int. 52 sqm / Ext. 73 sqm)

3 Beach Deluxe Bungalows with a pool  (Int. 40 sqm / Ext. 73 sqm)

20 Villas with a pool (Int. 43 sqm / Ext. 184 sqm)

4 Junior Suites with a pool (Int. 69 sqm / Ext. 194 sqm)

10 Overwater Bungalows (Int. 45 sqm)

1 Executive suite with a pool  (Int. 104 sqm / Ext. 135 sqm)
TE RAIROA RESTAURANT
Main Restaurant
Dishes are the inspiration of our Chef based on Polynesian traditions & international cuisine. He uses tasty local ingredients, such as fresh fish and seafood, coconuts, local fruits, vanilla and Rangiroa honey.
MIKI MIKI BAR
Lounge Bar
The Miki Miki Bar is built on stilts over the magnificent lagoon of Rangiroa. From the terrace, you can enjoy a breathtaking view of the lagoon with the fishes swimming just below your feet.
POLYNESIAN EVENINGS
Taste the Polynesian culture
A sumptuous buffet and Polynesian dance shows
ROMANTIC DINNERS
Private candlelight dinner facing the magnificent lagoon
Leisure & Activities
Swimming pool, beach and lagoon that is ideal for lovers of snorkelling (free-dive equipment)

Kayaks and outrigger boats

Gym

Free transfer to Tiputa Pass

Free WiFi
With supplement:
Bike and motor scooter hire

Boat trips in the lagoon

Poekura Spa, with 2 double massage rooms and one Vichy shower

Blue Velvet Diving (Six Passengers) Diving Centre

Activity and excursion centre
Location & Access
Kia Ora Resort & Spa Rangiroa
B.P. 198 – 98775 Avatoru, Rangiroa, Polynésie française
• Tahiti > Rangiroa : 55 min flight
• Bora Bora > Rangiroa : 75 min flight
• Rangiroa airport > Hotel : 2,5 km / 10 min by car
• Free transfers to Tiputa Pass (Tuesday, Thursday and satursday  jeudi et samedi (with some exceptions) at 5:00 p.m. from the hotel reception)
For any additional information, contact us: