TEAM, AMBASSADORS & ALLIES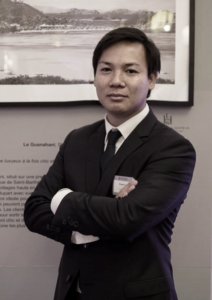 Erwan LY
Born on the island of Raiatea, in French Polynesia, also called the Sacred Island and heart of the Polynesian civilization, I left my island young to continue my studies between Paris and New York. At this time, I was already interested in an international career. And, I therefore integrated a Business and Management School and graduated from an MBA in International Marketing and Management of Luxury Brands. It quickly turns out that a professional career in the hospitality and tourism sector was obvious. A universe made of enriching cultural and human exchanges with strong values of: passion, requirement, rigor, creativity and sincerity, for which I could definitely identify myself.
After my graduation, I joined a consultancy agency specialized in luxury hospitality and I was responsible for 10 years of the sales and marketing representation of hotels in Tahiti and her islands, in the Seychelles, in St Barth, in Corsica, in France, and Asia (Relais & Châteaux, Leading hotels of the World, Virtuoso, Traveler Made). On their behalf, I developped and implemented impactful sales and marketing strategies, which have successfully positioned them as references in their respective geographic areas.
In 2014, in order to expand my skills and offer my clients new business leverages, I complete my B2B expertise with B2C skills allowing to generate direct business for my clients through digital marketing tools. With my client's confidence I designed and implemented social and digital marketing plans to help them balance their reservations channels sources, and optimize their revenues with new flows of direct reservations.
After 10 years of extremely enriching experiences and a good knowledge of the European markets distribution channels, I decide, today, in 2020 to open my own agency and to continue promoting new and idyllic brands in their development.
Moonlight Agency was created to offer a full range of services in a human-sized structure for brands looking for a long-term collaboration and development. We wish to create a high-end collection of brands, with diversified and complementary experiences.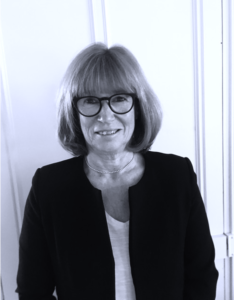 Marieline SAURON
Travel professional for over 20 years, I have worked in several aspects of the tourism universe, a world of passion and discovery. I started as a very devoted travel agent designing for my clients the best and most creative trips. I was then quickly attracted by the commercial field and I started a new career in sales for the French airline company Brit Air, now operating under the brand Air France.
With this experience, I joined a GSA called WORLDSHIP and I represented several airlines companies. Among them, the 2 respective leading companies in their own countries AUSTRIAN AIRLINES and CATHAY PACIFIC. I was then promoted as Head of Sales for WORLDSHIP and I managed a team of 7 persons to cover the entire market for CATHAY PACIFIC.
In 2012, I integrated the internal office of the airline company as Regional Sales Manager in charge of the commercial development of the Company in France, both in the leisure and corporate segment. As such, I ensured a good progression of the Company's turnover by successfully signing contracts with partners of the Distribution network and CAC 40 companies.
This perfect knowledge and my strong relationships with the trade over the French market distribution network gives me today the opportunity to join MOONLIGHT AGENCY teams in order to put our passion and professionalism to our customers' service and development.